CHRIS FORMAN

Expires
Sunday, 3 March 2013
Sarah forman

I'm taking part in the Blackmores Sydney Running Festival 2012 and hoping to raise much needed funds for charity.

This September, I'm going to be sweating it out and doing my best to complete a gruelling course over the Harbour Bridge, around Sydney's CBD and finishing at the Opera House steps...
I am honoured to be a part of this amazing race and helping a great cause, and I'd really appreciate your support in this endeavour.
ALL donations you give go directly to charity, so click on DONATE NOW!
Thank you for your support and helping to make a difference!

Alzheimer's Australia NSW
FUNDOMETER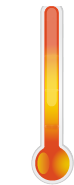 Target
$4,000
Raised So Far
$5,425
Biggest Supporters:
Chris Forman: $2,000.00
Anthony Sweetman: $1,000.00