Creator: paul flynn
Close at Sunday, 6 January 2013
Cure Cancer 1/2 Marathon Run

I'm taking part in the Blackmores Sydney Running Festival 2012 and hoping to raise much needed funds for charity.

This September, I'm going to be sweating it out and doing my best to complete a gruelling course over the Harbour Bridge, around Sydney's CBD and finishing at the Opera House steps...
I am honoured to be a part of this amazing race and helping a great cause, and I'd really appreciate your support in this endeavour.
ALL donations you give go directly to charity, so click on DONATE NOW!
Thank you for your support and helping to make a difference!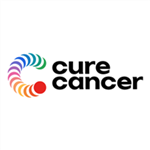 Cure Cancer Australia Foundation
CURE CANCER AUSTRALIA'S focus is to find a cure for cancer.
One in two families are touched by cancer in their lifetime and Cure Cancer Australia is determined to improve prevention, detection and treatment outcomes to reduce the suffering caused by cancer.
In 2014, Cure Cancer Australia will provide 28 research grants totalling $2.5million to the best young researchers in our country with fresh approaches across all areas of cancer research.
$50 funds one hour, $1,900 funds one week, $8,300 funds one month and $100,000 funds one year of vital cancer research.
Untold thousands of lives have already been saved as a result of research. However, one life lost to cancer is still one too many. Cure Cancer Australia will not give up on the fight until we can realise 'a world without cancer, nothing less. ' We simply couldn't continue our work without the support of people like you.
Thank you for your support!
FUNDOMETER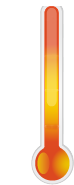 Target
$5,000
Raised So Far
Team Total
$12,675
My Total
$7,400
Team member of Cure Cancer Australia Blackmore's 2012 Running Team
View
My Total: $7,400
Team Total: $12,675

It is only thought the support of people like you that enables us to continue our work and fund vital cancer research.
1 in 2 Australians will be diagnosed with cancer by the age of 85 - we need to stop this disease. The only way a cure will be found is through research.
Join us today and run for a reason in this year's Blackmore's Sydney Running Festival.
We hope to welcome you to our team!!!
Raise $250 and receive a Cure Cancer running singlet - you can do it!
paul flynn reached his target of $750.00 and qualified for a $750.00 rebate but chose to leave it with Cure Cancer Australia Foundation to help make a difference.
Biggest Supporters:
Mercantile Hotel: $500.00
XL Fruit & Vegetables Pty Ltd: $500.00