Creator: Edward Williams
Close at Sunday, 30 December 2012
Bikini Run for MS
Hi everyone,
As you know I am running the Blackmores Sydney Half-Marathon in a bikini to raise money for MS research.
All donations are much appreciated and will go to a cause that I hold very close to my heart.
Thanks in advance.
Edward "looks good in a bikini" Williams

MS Research Australia and Foundation 5 Million Plus
Multiple Sclerosis Research Australia's (MSRA) main objective is to fund research into finding a cause and a cure for MS. It is focusing Australia's world-class research strengths with a collaborative research approach and best practise-governance. Along with its fundraising initiative, Foundation 5 Million Plus (F5M+), it seeks funding to accelerate research into finding the cure for MS.
FUNDOMETER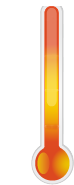 Target
$5,000
Raised So Far
$15,030
Edward Williams reached his target of $750.00 and qualified for a $750.00 rebate but chose to leave it with MS Research Australia and Foundation 5 Million Plus to help make a difference.